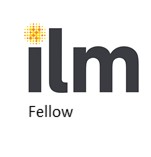 Carol Wilson has authored two books, contributed to five more books about coaching, and has published over 60 articles about coaching at work, coaching culture strategy, coaching techniques, coach training, and David Grove's Clean Language & Emergent Knowledge. A recognised authority in coaching, and a Fellow of the ILM, the Association for Coaching and the Professional Speaking Association, Carol has presented papers and spoken at conferences all over the world about coaching at work and coaching related topics.
"Performance Coaching: a Complete Guide to Best Practice Coaching and Training" (third edition) by Carol Wilson
Limited offer: 20% discount when you buy this book from KOGAN PAGE. Use code AHR20 at checkout.
Now published in its third edition, Performance Coaching is a complete resource for improving organizational and employee performance through coaching and creating a coaching culture.
Full of tips, tools and checklists, this book covers all the fundamental elements of the coaching process, from developing the skills needed to coach effectively, to coaching in leadership, manager-as-coach training, cross-cultural coaching and measuring return on investment. It also explores the key techniques and models in the field, to allow readers to identify which approach is most suited to specific situations.
Featuring case studies from organisations including Virgin, IKEA, the NHS, and England Rugby, showing how effective coaching approaches have been applied in practice, this book is for coaches of all levels of experience, as well as HR managers and leaders looking to embed a coaching culture in their organisations.
This revised third edition of Performance Coaching has been updated to include the latest insights and developments in coaching, and contains new chapters on creating a global coaching culture, the coaching-mentoring-managing continuum, how to lead a generative thinking meeting, and new material on distance coach training, neuroscience in coaching, coaching the bully at work, and coaching in education.
Performance Coaching has been translated into Polish, Italian and Indonesian: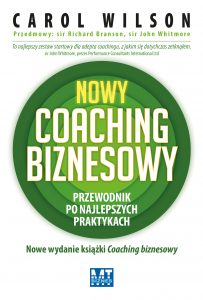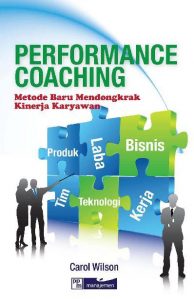 Features:
Forewords by Sir Richard Branson and Sir John Whitmore
A 10 point plan for creating a coaching culture in organisations
The coaching-mentoring-managing continuum
Nine basic coaching techniques including listening, questioning, goal setting, permission protocol and coaching feedback, all with detailed explanations and examples
latest developments in the neuroscience of coaching
Best practice for coaching at work, coaches and coaching supervision
25 techniques that are related to coaching and leadership, including 360 degree surveys, MBTI, Clean Language, Nancy Kline's Thinking Environment, Situational Leadership, Systemic Coaching, Bruce Tuckman's Team Model, Mindfulness, Resilience, Transactional Analysis and the OK Corral.
36 international case histories of coaching at work from leading experts in coaching,mindfulness, neuroscience including coaching programmes at IKEA, the Royal Free London NHS Foundation Trust, England Rugby, Alinma Bank Riyadh, Kent County Council, CLM Olympic Delivery Partner and the BBC.
"What a marvellous book you have given to the world. It is wonderfully written: accessible, clear, alive, rich with a truly impressive collection of key processes and ideas for the cutting edge of coaching. In my experience hardly any other book achieves all of these things. Thank you again for the honour of being included and especially for the beautiful, responsible way you presented the ideas and processes of the Thinking Environment." –  Nancy Kline www.timetothink.com
"The Work and Life of David Grove: Clean Language and Emergent Knowledge"  by Carol Wilson
In the 1980s David Grove devised a technique called Clean Language for healing patients with traumatic memories, such as child abuse or wartime trauma. The process enabled patients to resolve the effects of their experiences through visualisation and metaphor. He converted the work into a spatial technique called Emergent Knowledge and his techniques have attracted practitioners from all over the world including the UK, Europe, America, Australia and New Zealand. Carol Wilson worked with David until his death in 2008, developing courses to train coaches and business psychologists to use his methods in the workplace, in order to relieve mental blocks and limiting behavioural patterns such as fear of public speaking, bullying and thwarted personal potential.
This book contains a record not only of David's work with Carol, but with leading practitioners across the world, including detailed descriptions of techniques, case histories and biographical details of David's life. Executive coaches, therapists and business psychologists will be able to enhance their existing techniques by incorporating ideas, methods and principles from this book. It will help experienced and potential Clean practitioners to gain a full understanding of the ground-breaking methods created by David in this field.
Click here for details of how to bring David Grove's training into your organisation.
Click here for details of how to attend an open course by distance training.
Contributing authors:
Edited by Angela Dunbar
Foreword by Penny Tompkins and James Lawley
Adrian Goodall, Caitlin Walker, Deborah Henley, Ian Haldane, Jennifer de Gandt, Keiko Izumi, Lynn Bullock, Lynne Burney, Philip Harland, Rob McGavock, Tania Korsak.
Excellence in Coaching: The Industry Guide (3rd Edition), including chapters by Sir John Whitmore and Carol Wilson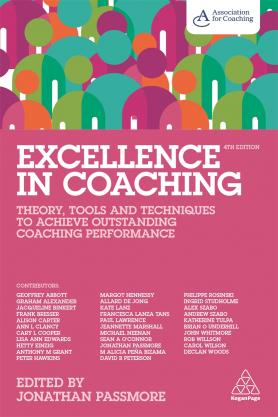 Excellence in Coaching is cutting-edge thinking in the field of workplace coaching. The high profile contributors offer a breadth of perspectives and insights into the range of coaching disciplines, in a book that embraces diversity and rigour.
Carol Wilson contributes a chapter on the definitions of coaching. Sir John Whitmore provides a chapter on Transpersonal Coaching. For a transcript of Sir John's Transpersonal Coaching Session with Carol Wilson, click here.
"An outstanding resource! Excellence in Coaching has deservedly become one of the field's foremost textbooks, relevant to both practitioners and learners of coaching." – Dr Christian J van Nieuwerburgh, Associate Professor, Henley Centre for Coaching and Behavioural Change, Henley Business School
The Handbook of Knowledge Based Coaching including a chapter by Carol Wilson
Over 30 authors from around the world including Carol Wilson, David Clutterbuck, David Megginson and Jonathan Passmore.
Carol Wilson contributed a chapter on "Solution-focused Coaching and the GROW Model".
Compiled and edited by leading educator Leni Wildflower and former ICF President Dianne Brennan