In today's flatter, less hierarchical workplace, lateral leadership can be more crucial than motivating one's own reports. Lateral leadership means leading without formal authority, or influencing co-workers, higher-ranking managers or superiors. People often have to bring about change and achieve results by having constructive conversations with those whom they need to enthuse. For example,  temporary teams which have formed across departments, organisations or countries have to unite in chasing the success of short-term projects; or people have to influence someone more senior, or some staff report to several different bosses for diverse areas of their work. Anyone who masters leading without formal authority on our Lateral Leadership training course will also hold the key to being an effective manager of people, because it is only by inspiring and motivating reports that great results can truly be achieved.
Aims & Objectives
 The Lateral Leadership Course enables participants to
master the skills required to lead people who are not reports;
learn how to influence peers and superiors;
understand the attitudes and behaviours of leaders who know how to get work done through collaboration, influence and persuasion;
increase awareness of self and the impact of one's behaviour on others;
understand the value that different approaches can bring to the whole;
acquire practical skills to engage, inspire and influence others who have different values, priorities and ways of working;
learn how to turn difficult conversations into constructive conversations
Course Structure
The course lasts for four days spread over 2-4 months in any combination of modules, e.g. 1+1+1+1, or 2+1+1, or 2+2 days. Sections from it can also be delivered as stand-alone half-day or full-day workshops.
The key to achieving great results is that between modu
les, participants buddy up in pairs to practise with a course partner, thereby embedding the skills and growing familiar with them before implementing them at work.
One of the most common challenges organisations face is that participants may enjoy a training course, but do not use the skills when back in the workplace. This is because humans learn through making mistakes, but people cannot afford to risk mistakes with their reports, colleagues, or customers, so they do not attempt to use the new skills, and quickly forget them.
To remedy this, we have devised a system of buddy-up practise sessions between training days, to provide participants wi
th a 'safe place' where they can experiment, make mistakes and 'own' the skills  of lateral leadership, for reducing conflict and having constructive conversations. In this way they absorb the learning, are able to source the appropriate skill at any time, and they behave in their own authentic lateral leadership style, rather than copying the style of the trainers.
Each practise sessions lasts approximately two hours. Typically, one hour comprises reciprocal practise or discussion with a course buddy, plus some practice in the workplace, and a small amount of reading from the course manual to refresh the skills.
Curriculum for the Lateral Leadership course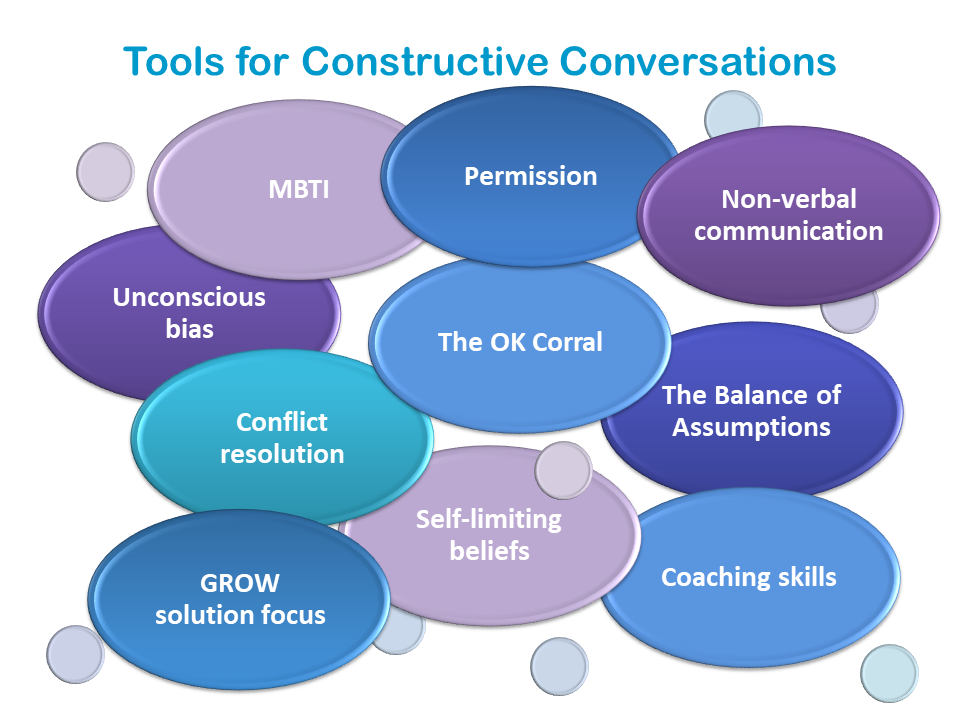 On Day 1, participants explore a simple four-box model of learning, communication and performance preferences, gaining an understanding of their own strengths, and the strengths that others can bring to the team. The day also covers unconscious bias, non-verbal communication, relational dynamics, and The Balance of Assumptions.
Day 2 covers foundation coaching skills, including listening, permission, questioning and the GROW model, and skills for creating constructive conversations, including the conditions required for safety in dialogue, taking responsibility for one's  own contributions, creating a shared goal, and techniques for dealing with bullying and aggression.
Day 3 guides participants in creating and analysing their own maps of the stakeholders they work with or want to influence, types of power, and how to make an impact in meetings.
Day 4 is about consolidating the skills and putting them all together. Participants study the Decision-making Quadrant, Kotter's Eight Step Change model, and create an action plan for the future.
Certification for the Lateral Leadership course
As an ILM accredited centre, our courses are all eligible for ILM certification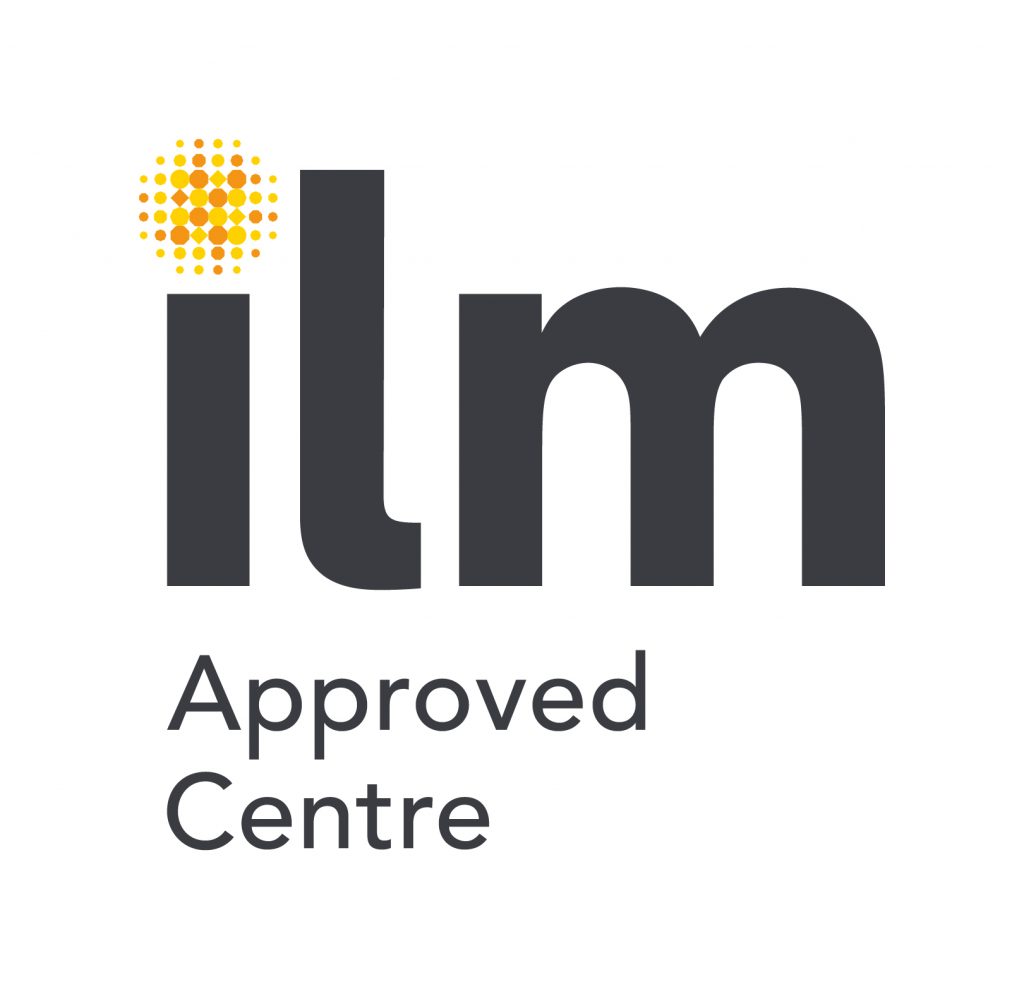 . The Institute of Leadership & Management is the leadership arm of City & Guilds, the UK's leading accrediting body for workplace skills.
The ILM certification is optional and, as an alternative, we can provide Culture at Work accreditation certificates free of charge.
Materials for the Lateral Leadership course
A comprehensive set of materials is provided for each course, including:
a detailed manual to support the practical learning, and provide a reference guide during and after the course (or handouts for shorter workshops);
a PDF of slides shown during the training;
worksheets;
Carol Wilson's book "Performance Coaching: A Complete Guide to Best Practice Coaching and Training" (Kogan Page) which provides explicit reminders of the classroom training plus underlying theories, examples and case histories for those who wish to delve deeper, and incorporates Forewords from both Sir Richard Branson and Sir John Whitmore.
To read a case history of this course click here.