In today's flatter, less hierarchical workplace, lateral leadership can be more crucial than motivating one's own reports. Lateral leadership means leading without formal authority, ie knowing how to influence co-workers, higher-ranking managers, or clients. People often have to bring about change and achieve results by having constructive conversations with those whom they need to enthuse. For example,  temporary teams which have formed across departments, organisations or countries have to unite in chasing the success of short-term projects; or people have to influence someone more senior, or some staff report to several different bosses for diverse areas of their work. Anyone who masters lateral leadership on our Leading Without Formal Authority training course will also hold the key to being an effective manager of people, because it is only by inspiring and motivating reports that great results can truly be achieved.
Who is this course for?
Organisations: staff who have to influence people who do not report to them, including co-workers, clients, customers, bosses and teams.
What does this course cover?
The skills and techniques required to get things done through persuading, influencing, coaching and collaborating.
How long is this course?'
4 days (or the online equivalent in shorter sessions), delivered over 2-4 months, or shorter workshops from 1/2 day – 3 days (or online equivalent).
Deliverables on the Leading without Formal Authority course
The Course enables participants to:
master the skills of lateral leadership, ie leading others who do not report to them;
learn how to influence peers and superiors;
understand the attitudes and behaviours of leaders who know how to get work done through collaboration, influence and persuasion;
increase awareness of self and the impact of one's behaviour on others;
understand the value that different approaches can bring to the whole;
acquire practical skills to engage, inspire and influence others who have different values, priorities and ways of working;
learn how to turn difficult conversations into constructive conversations
Course Structure
The full course lasts for four days, or the online equivalent, spread over 2-4 months in any combination of modules. Sections from it can also be delivered as stand-alone  workshops or online sessions.
In between each tranche of training, participants are given practical assignments to embed the skills and ensure they are used in the workplace.
Course Curriculum
Depending on the length of the course, modules can include: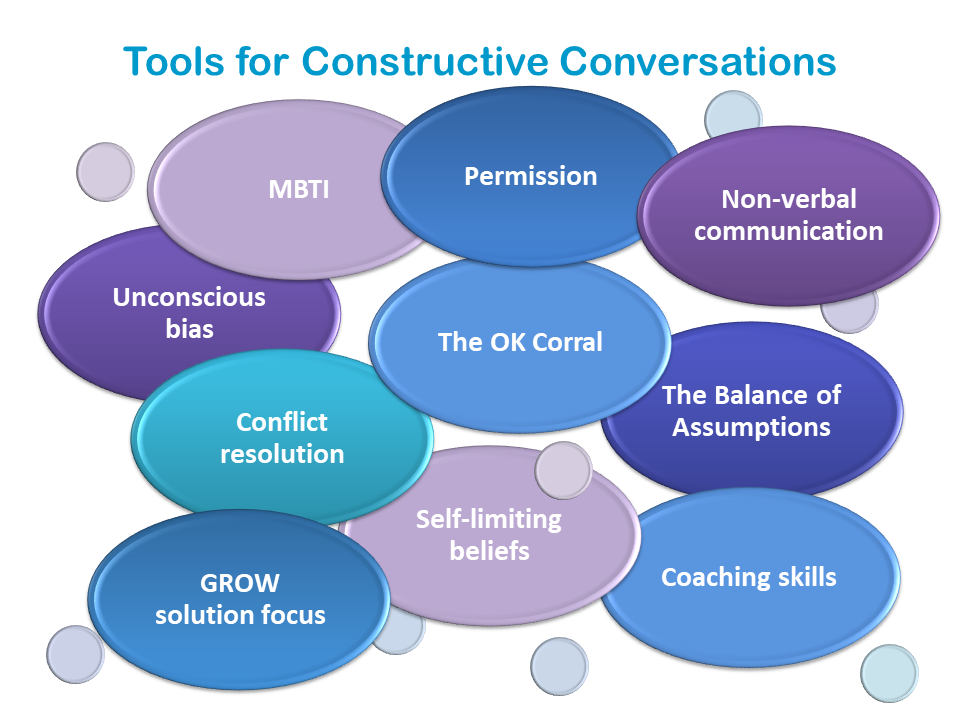 Personality preferences
Unconscious bias
Non-verbal communication
Relational dynamics
The Balance of Assumptions
Foundation coaching skills
Constructive conversations
Conflict resolution
Stakeholder mapping
Decision-making quadrant
Kotter's eight steps to change
Personal action plan
Certification for the Leading Without Formal Authority course
This course is eligible for an ILM Recognised Certificate and Digital Credential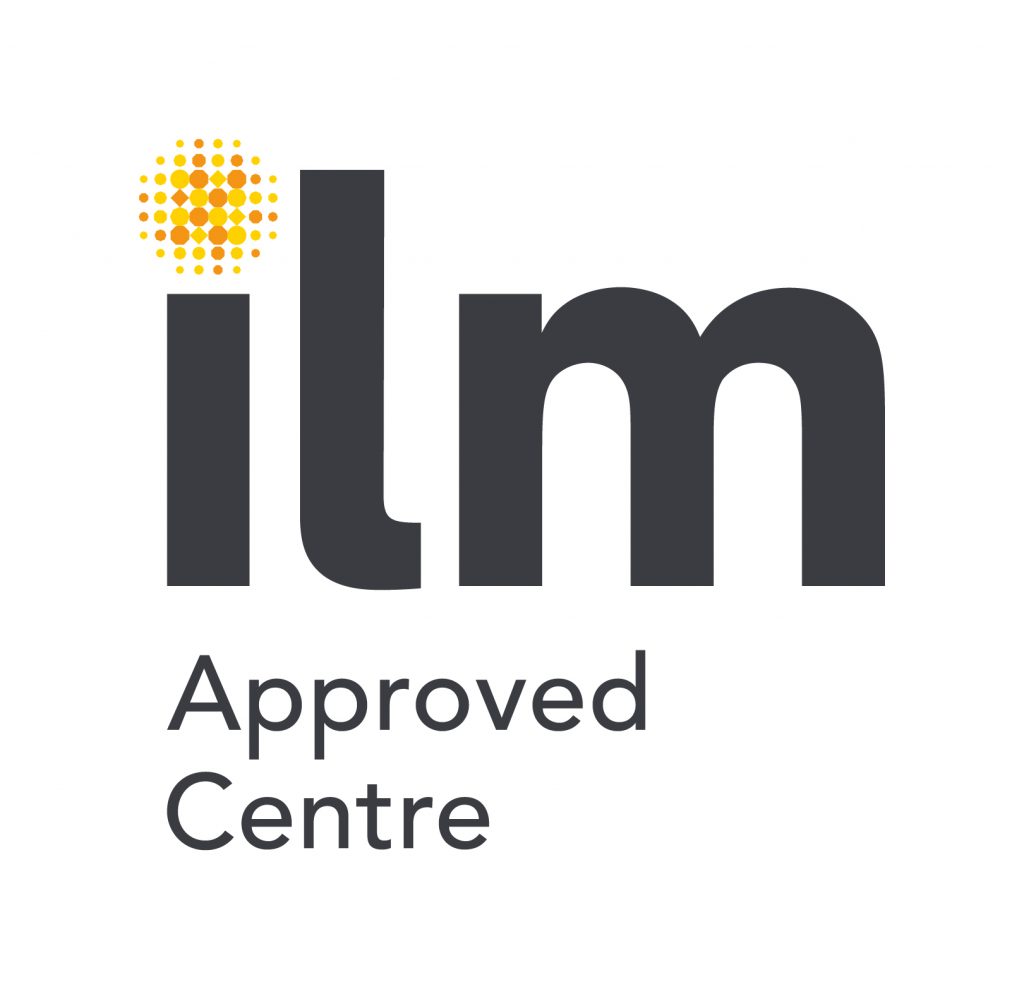 . The Institute of Leadership & Management is the leadership arm of City & Guilds, the UK's leading accrediting body for workplace skills.
The ILM Credential is optional and, as an alternative, we can provide Culture at Work accreditation certificates free of charge.
Materials for the Leading Without Formal Authority course
A comprehensive set of materials is provided for each course, including:
a detailed manual to support the practical learning, and provide a reference guide during and after the course (or handouts for shorter workshops);
a PDF of slides shown during the training;
worksheets;
Carol Wilson's book "Performance Coaching: A Complete Guide to Best Practice Coaching and Training" (Kogan Page) which provides explicit reminders of the classroom training plus underlying theories, examples and case histories, which illustrate various aspects of lateral leadership.
To read a case history of this course click here.
For further information or to find out how to bring this training into your organisation, please contact us.
Reviews of the Leading without Formal Authority course
"Excellent facilitation by James. I am amazed by the connect and rapport he could build virtually with the participants in just 3 hours." – Meenakshi Wadhwa, Johnson & Johnson
"Leading Without Formal Authority ended yesterday on a high! Many thanks to you all for designing a cracking programme.  Feedback has been outstanding." –  Gary Tolometti CEng MDS FInstLM, Learning and Leadership Programme Manager, Royal Free London NHS Foundation Trust.
"This course has proven to be invaluable to my career. It has guided me to become more professional in my dealings with colleagues and patients." – Louis Anastasiou, Operating Department Practitioner (ODP) Deputy Team Leader
"I have thoroughly enjoyed the Leading Without Formal Authority course. It has given me time to reflect, self-assess and address my own weaknesses. I will continue to develop myself and will use all the knowledge and tools from this course to help others develop themselves." – Jennifer Morris, Chief Pharmacy Technician – ITU & Theatres  
"This course has taught me skills and allowed me demonstrate what I have learnt by applying them in my everyday work and life." – Nadifa Ahmed, Cancer Clinical Trials Data Manager, Academic Oncology Department.
"We had a wonderful day of discussion and learning at the leading without authority course. The use of a Stakeholder Map enabled me to identify and analyse the position and dynamics of each stakeholder, in a complex and challenging project with multiple stakeholders. I also used the MBTI personality assessment method to prepare myself for the initial meeting with the most important stakeholder." – Mr. Pulathis Siriwardana MBBS MRCS MS PhD, Assistant Surgeon Multi Organ Retrieval & Liver transplant, Founder www.handisure.com.
"Having an understanding of the the Balance of Assumptions, Types of Power and being able to handle Difficult Conversations, were all key factors in achieving a successful outcome." – Tamara McNamara, Acute Liaison Nurse, Learning Disabilities 
"I used some new tools in a clinical setting for the first time with, I considered, great success. This has encouraged me to combine these skills further in my work. This course has given me skills and confidence to undertake the roles expected of me." – Dawn Symonds
"An excellent interactive course."
"This is an engaging program that will change your perception in how you lead as an individual and how to deal with complex scenarios in a productive manner."
"I am going home with some answers from day 1."
"Gets me to really think deep about myself and how I should be more flexible about others personalities. Please continue with this high level of training."
"Excellent session and enjoyed every second!"
"I loved this program because it allowed me to look deeper into myself and helped me understand my part in conversations and relationships at work and outside. It's given me insight in ways to listen and coach."
"A riveting course with self-exploration, and enabling individuals with tools to identify ones leadership skills and apply to every-day situations."
"This course will make you rethink what you think know about yourself."
"I am really enjoying the programme. I feel we all need a bit of "stop and listen" into our lives and we don't realise how we are just constantly jumping into conclusions and acting upon them. This is really helping me to change my ways in many different aspects of work and at a personal level too."
"Every session empowers you with the tools to move forward in a challenging situation."
"Good leadership is not about power and authority."
"Each session brings on a new level of awareness and improves relationships, both on a professional and personal level."
"Excellent course! This will help in both clinical/non-clinical scenarios."
"James is one of the best lecturers I've come across. He explains very complex theories in very easy to understand language."
"A toolbox for moving forward."
"This course is hugely valuable to anyone who wishes to improve their interaction with colleagues, achieve mutual goals and deal with difficult situations at work. Highly recommended."
"Through this programme I was able to work with others better both at work and outside of work."
"This course equips you with a broad menu of advanced communication skills which are essential for leaders."
"The best experience and an absolute must for personal development at work and at home."
"Excellent tutors ! Such enthusiasm for the subject with humour along the way."
"I am exceptionally grateful for partaking this course as it has allowed me to be more aware and conscientious of the relationships and values at and outside of work and my communication skills is more tailored and I have picked up several new techniques."
"Ensuring positive outcomes with minimal effort."