Culture at Work supplies global manager as coach training and leadership programmes all over the world in all main business languages, virtually and face-to-face. We have an extensive team of trainers are highly professional, charismatic, and excel in delivering a stimulating and fun learning experience in a safe environment.
We are experts in cross-cultural coach training and accustomed to delivering training to culturally diverse groups. We have the capability to train your in-house trainers to deliver leader-as-coach training in their local language.
In our experience, the language of coaching transcends cultural barriers – whatever their nationality, culture or area of work, when people speak 'coaching' they become more open, supportive, inclusive, and stronger leaders.
Key members of our training and advisory team:
Carol Wilson,
Founder, CEO, Chief Programme Designer
International speaker, writer and broadcaster Carol Wilson is the Founder and CEO of Culture at Work and Performance Coach Training, a Fellow of the ILM (leadership arm of City & Guilds), an Honorary Life Fellow and former Head of Professional Standards & Excellence at the Association for Coaching,  and a Fellow of the Professional Speaking Association. Carol is an expert on all areas of management training, from team coaching to senior leadership. She designs all our programmes and personally trains the trainers who deliver them, in conjunction with Head of Training James Wright.
In 2005, Carol formed a partnership with Sir John Whitmore (1937-2017) the founder of performance coaching, co-creator of the GROW model, and author of the million-selling "Coaching for Performance. The purpose of this partnership was to translate Sir John's work into performance coaching courses for the general public. We still deliver these courses twice a year in London, and they form the basis of all our in-house programmes today.
A specialist in cross-cultural coaching, Carol has worked as a coach, trainer and consultant since 2000. Previously she spent 25 years as a corporate MD and board director, which has given her a unique understanding of the pressures faced by managers working in large organisations, and of what will be the most useful ways of spending their time in the training room.
Carol experienced the value of a coaching culture at first hand during a decade as an MD at Virgin, working closely with renowned coach Sir Richard Branson, and held board level positions at Island Records, Warner Brothers and Polygram. She was the first woman in the world to found a chart-topping record label, Dindisc, and signed many famous artistes including Sting, The Human League, Orchestral Manoeuvres in the Dark, Martha & the Muffins, Tom Petty, Iggy Pop, J.J. Cale, Pepsi & Shirlie, the Buzzcocks and composer Philip Glass.
Carol is the author of "Performance Coaching: a Complete Guide to Best Practice Coaching and Training" (Kogan Page 2020), now in its third edition, translated into three languages, and featuring forewords by Sir John Whitmore and Sir Richard Branson; "The Work and Life of David Grove; Clean Language & Emergent Knowledge" (Matador 2017); and "The Coaching and Feedback Handbook", an internal publication for IKEA. She is a contributing author to 'Excellence in Coaching: The Industry Guide' (Association for Coaching), 'The Handbook of Knowledge Based Coaching' (Wiley), 'Essential Life Coaching Skills' (Routledge), 'The Hidden History of Coaching' (OUP), and 'The World Book of Values'.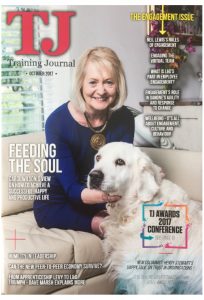 Magazines including Training Journal and Coaching at Work have featured profiles about Carol and she won the 'Change Leader of Tomorrow' award by HRD Conferences Mumbai, and was nominated for 'Influence in Coaching' and 'Impact in Coaching' awards by the Association for Coaching.  Her article "Developing a Coaching Culture" was chosen as a Highly Commended Award Winner at the Literati Network Awards for Excellence 2012.  She has published over 70 articles in a wide range of publications, including a monthly column for Training Journal, and is currently working on a doctorate at Middlesex University. In 2005 she founded Clean Coaching with the late David Grove, creator of Clean Language and Emergent Knowledge.
Carol is a keynote speaker at conferences worldwide including The HR Summit Budapest, the Asian Emerging Leaders Summit Hong Kong, Guts for Change Mumbai, Catalyst Australia, the China Executive Coaching Conference,  the HR Forum, the Dubai Women in Business Conference, Procter & Gamble Sales Summit, Association for Coaching conferences, the Royal Bank of Scotland Leadership Summit, Cranfield School of Management Business Growth Programme, the HRD Conference, the Training Journal Conference, Coaching in Education Hong Kong,  and the CIPD Annual Coaching at Work Conference.
Carol is a trustee of the charity MOE Foundation.  She provides pro bono coach training courses and trainers for MOE and the African Prisons Project. Her personal aim is to make coaching skills training available to as many people as possible, regardless of their ability to pay. She puts this into practice through her charity work, her voluntary work with the Association for Coaching, and by providing scholarship places on our open coach training courses.
To see videos of Carol's conference presentations please click here. To see a video demonstration by Sir John Whitmore and Carol Wilson, click here.
Some testimonials from clients:
"Carol has a real passion for the work she undertakes in the coaching world, with an energy level that goes on and on.  The South East Coaching & Mentoring Network are honoured to work with Carol and her company as she has a deep knowledge and fantastic network which she embeds within all the work she undertakes.  Carol is an inspirational speaker and always a delight to listen to." – Serena Cunningham, Business Learning & Development Advisor, Kent County Council
"It might seem an exaggerated claim but a fairly serendipitous encounter and then a training programme with Carol completely altered the direction and focus of my professional life. What I learned with and from her, allowed me to work with her team to develop revolutionary practice in a secondary educational context in the UK and subsequently in Hong Kong. Conservatively, 400 trained teachers and countless children have benefitted from a coaching approach to learning conversations, to professional development and to target setting. Coaching, training and leading as 'Principal Coach' has been the great joy of my last 15 years. It all began with Carol." – Graham Silverthorne, Principal, South Island School, Hong Kong.
"Carol Wilson has literally been a life changing mentor to me! I met her on her free coaching course. She was friendly, curious and encouraging and, as a result, I felt comfortable enough to talk to her about my aspirations. Carol affirmed me, gave me great tips and most importantly opportunities and exposure. This has now led to me being self-employed and making money I'm proud of as a Coach and Trainer. As a mentor Carol is consistent in her commitment to me. Whenever I call upon her for advice or a business opportunity she can support me with, she has always been happy and willing to help. Being as candid as possible, without Carol's help I wouldn't have achieved my career goals and couldn't support others as effectively as I can now." – Jeffrey Wotherspoon, Coach, Trainer and Conflict Resolution Specialist   
"Carol Wilson and John Whitmore were the highlights for me." – Catalyst Conference, Sydney, Australia
James Wright MA(Hons) MSc, Head of Training
James has worked with Carol Wilson since 2000, delivering coaching and leadership programmes to organisations all over the world. He is an expert in the GROW model and creating the coaching mindset in leaders and organisations, and has personally trained with Sir John Whitmore and 'Inner Game' founder Tim Gallwey. James is a contributing designer to the content of our courses including the framework of the Generative Thinking Meeting, and specialises in coaching in education.
Previously James was an England National Team Volleyball Coach and Clinician where he created, coached and managed elite team-sport programmes and athlete talent pathways as well as training and mentoring hundreds of new coaches. During this time he simultaneously lectured at Leeds Metropolitan University on courses including Coaching, Mentoring and Leadership, and Social and Psychological Foundations of Physical Education and Sport, and later became a sales manager in the telecoms industry.
James has a BA (Hons) in Arabic and French and an MSc in Sports and Exercise Science (majoring in Sports Psychology). He is the author of Seven for a Secret (Fisher King 2007), a comforting coaching perspective for bereaved children aged 10 to 110, and Kid Pro Quo  Essential Parent-Coaching Skills for Growing Confident, Cheerful Children (Fisher King 2013).
James is committed to the work of Amnesty International and speaks regularly in schools and colleges around the UK on its behalf. For many years he held the voluntary position of Head of Training with charity The MOE Foundation, where he developed the training team and delivered coaching skills programmes to young people who have had challenging lives.
Wendy Oliver BA(Hons), Coach, Trainer and Coach Supervisor
Wendy Oliver has worked with us since 2002. She is a highly qualified executive coach, coach supervisor, facilitator and leadership trainer at senior manager and C-suite level. Since 1994, Wendy has supported teams, executives and organisations to achieve and excel in their aims through supporting and developing their people potential. Prior to that she gained her strong commercial approach working in senior sales management roles in the pharmaceutical and IT arenas; this experience supports her intuitive, inspiring and results oriented style.
Wendy is a Master Executive Accredited Coach and Assessor at the Association for Coaching, and holds membership of the Chartered Institute of Personnel & Development (CIPD). She has delivered training and facilitation for us since 2011.
Wendy is passionate about the success of young people and works on a voluntary basis with the charity Youth at Risk, coaching teenagers.
Peter Long, Chartered MSCI, Business Consultant
Peter Long is a financial technical analyst. Following a long career as a stockbroker, city trader and wealth manager, Peter qualified as an ILM Performance Coach in 2016 and is Culture at Work's Business Manager, involved in the financial, contractual and marketing aspects of the consultancy.
Dr Clara Seeger, PhD, multi-lingual coach, trainer, mindfulness and neuroscience specialist
Previously an investment banker in equities sales at UBS, Dr. Clara Seeger is an expert in Mindfulness and Neuroscience, and a corporate facilitator, speaker and author. She has worked with us since 2003 and specialises in facilitating positive change through Coaching, Mindfulness, Applied Neuroscience, and Emotional Intelligence. With a masters' degree from Oxford University and a PhD from King's College London, Clara works with international companies across many sectors and countries, delivering mindfulness interventions, neuroscience-based leadership development, executive coaching, and coach training, helping clients successfully navigate change whilst maximising focus, productivity and wellbeing.
Clara is the author of Mindfulness At Work In A Week: Learn To Be Mindful In Seven Simple Steps (Hachette UK, 2016), a practical and neuroscience-based introduction to mindfulness for the workplace. Her previous book Investing in Meaning – An Alternative Approach to Leveraging your Portfolio (Completely Novel, 2012), is a coaching book for helping professionals maximise their sense of meaning at work. She has also published numerous articles about coaching and neuroscience within the financial sector. Clara is tri-lingual, able to deliver coaching and training in Greek, German and English.
Allard de Jong, multi-lingual coach and trainer
Fluent in English, Spanish, French and Dutch, Allard has more than 15 years experience as a coach, trainer and leadership development consultant, and has worked with us for 10 years. Previously he worked as a corporate manager in marketing and consulting, covering a wide range of industries throughout Europe, North and South America and Asia. Allard delivers programmes for us all over the world including South America and Africa.
Jeffrey Wotherspoon BSc (Hons)
Jeffrey Wotherspoon is an executive and leadership coach, coaching supervisor, international trainer, and conflict resolution specialist with a BSc (Hons) in Psychology. His work centres around providing solutions for individuals, organisations and systems.
Jeffrey works with a full range of professional roles from C-Suite to junior staff across the corporate, public, and voluntary sectors with clients including Sony Music Entertainment, Capital One, National Education Union (NEU), London & Quadrant Group (L&Q Group), and multiple local authorities across England & Wales.
Jeffrey is a highly qualified coach and facilitator, accredited as a coach by the ILM, the ICF (PCC), the Association for Coaching (AC), and ORSC CRR Global; as a coaching supervisor by the ILM; at ProQual Level 4 in the Instruction of Managing the Risk of Aggressive and Challenging Behaviour in the Workplace; and as a High Risk Conflict Resolution Specialist by the National Open College Network (Level 3).
In addition, Jeffrey coaches those who would not ordinarily have access to coaching e.g., young men in prison and underrepresented young women, and is active in a range of pro bono roles including as a Trustee for two charities: 'Peer Power' and 'Jubilee 'Primary School'.
"I am very honoured to write a note of reference in respect of the exceptional skills of Jeffrey Wotherspoon as a coach. Jeffrey was comprehensively engaged with my thoughts and was quickly able to hear my expressions of concern and context and build a mind model that helped me see myself and the reality around me with a new perspective. Consequently, I was able to discuss in a very meaningful and mature way with him how I should look at and review concerns and how we can work through subsequent decision making. Jeffrey is truly an excellent man exhibiting comprehensive patience and a wise unflustered manner that not only allows rapid ease but also pulls you away from the immediate into the prospective redefined as more settled and yet more ambitious." – Lord Dr Hastings of Scarisbrick CBE, former Global Head of Corporate Citizenship for KPMG International
Lynn Cox, coach, inspirational speaker and multi-sensory artist.
Completely blind since the age of 18, Lynn once thought she would rather die than lose her sight. Yet she has discovered the transformational qualities of darkness, with the imaginative and visualising opportunities it affords, and now creates workshops to help others explore its power. Lynn trained as a coach with us in 2012, and now delivers communication and leadership training sessions which take place in totally dark spaces, where the group creatively solve problems and, being right out of their comfort zones, learn how adaptable they are. Lynn specialises  in working with people in the creative industries and is an Equalities/Diversity Trainer providing creative interactive training to many organisations including Tate Modern, Ambassador Theatre Group & Ikon Gallery. She is the instigator of Experiences in the Dark creative exhibitions and business workshops that give participants a different approach to life/problem solving. Lynn contributed a chapter to the Association for Coaching book  'Diversity in Coaching'
Tracey Woodcock, Administration Manager
Tracey Woodcock manages client liaison, accounts, course bookings, logistics and enquiries. Always efficient and happy to help, Tracey is a key player in keeping our show on the road.
Some testimonials to our global manager as coach training team:
"I have received the feedback that the first training session had quite a big impact on the participants! They were very pleased with you as a trainer (open, good examples and demonstrations, knowledgeable). And also they were very happy with the content of this first session: pragmatic. One feedback was even that it was the 'best training ever'. And PM employees do have quite often the opportunity to attend a training, so this is absolutely a compliment." – Joyce Heijgen, Manager HR Business Partner, Czech Republic, PMI
"A wonderful experience. A structured way of approaching coaching with new experiences, relationship building, personal fulfilment, content, tips, sharing. James was superb, thanks a lot! The Coaching Training was not only useful at that time, it is still the case today, with a lot of practice it helped me boost my Coaching experience" – Graciela Borasio, Global HR Director Finance & IS, PMI.
"I was very fortunate to have been a delegate on a Train the trainer Coaching Course that James Wright delivered and I would have no hesitation in recommending him or indeed participating on any future training course he should deliver. James has many strengths and is a very competent trainer/coach with a great personality and likeability. He knows how to engage with all types of people and I really liked the fact that both he and Carol really cared for us on our course and always had lots of time to guide and coach us even in the evenings or our down time. Carol and James had also made a huge effort to have a great knowledge of IKEA before starting our course, which showed a lot of dedication and a desire to understand and exceed our requirements." – Jo Murphy, UK/IE Leadership Services Manager at IKEA.
"The Manager-as-Coach program helped me to build the right mindset; not because it made conceptually sense to me, it is because I could implement my learning right away and see the impact on people. After five years, I regularly coach people from other functions, and the good news is, I still enjoy it and feel proud of myself – not something small 😊. At the same time, I could also use this program for my organization i.e. to enhance my team's managerial capabilities and effectiveness by applying coaching leadership style. I must say, I am happy with the progress we had as HR Services organization. I take this opportunity to thank our partners for their super professional and effective coaching – it works and worth the effort." – Can Kullukcu, Director HR Services PMI.
"Great pace. Very clear to understand" – Emilie Diop, Rewards Manager, Nectar Loyalty.
"James is very open, approachable and sets a good tone. Useful content and well structured. Good balance between practice, 'teaching' and group examples. Great content – very helpful and a great way to become more confident and adept at coaching." – Liz Higgins, Commercial and Strategy Director, Nectar Loyalty.
"Very relevant content and awesome explanation. James makes the training very exciting and motivating" – Pedro Ramos, Snr Planning Executive, Nectar Loyalty
"Highly skilled trainers who bond very well with both our stakeholders and participants." – Gabriella Palotai, Head of Learning and Development, International Personal Finance, UK