Culture at Work:  Executive Coaching Skills Training and Leadership Development Programmes worldwide
We have supplied coaching and mentoring training, workshops, presentations, leadership away-days, facilitation, team building programmes, executive coaching skills training, and C-suite leadership programmes, to a wide variety of organisations in 33 countries and several languages. Some of our biggest clients have been with us for over eight years, including PMI, Kent County Council's SE Coaching & Mentoring Network, GE, ESF  and Hilti Tools. Our clients include:
African Prisons Project (pro bono)
Alice Smith School, Kuala Lumpur (KLASS)
Alinma Bank, Saudi
Arts Council England Cultural Leadership Programme (with Deb Barnard)
BBC
Birmingham Midshires
Brunel University
Channel 4
CLM 2012 Olympic Delivery Partner
Clore Leadership Programme
Diageo
DSM Foods
ECHG (English Churches Housing Association)
England Rugby (RFU)
English Schools Foundation, Hong Kong (ESF)
GE Healthcare
Global Securities
Gordano School, Portishead
Hilti Group
Honeywell Process Solutions
IG Group
IKEA
IPF (International Personal Finance)
Kent County Council's South East Coaching & Mentoring Network
KPMG
Kuehne Nagel
Medtronic
MOE Foundation (pro bono)
MTV Networks Europe
NAWE Arvon
National Theatre
NCR  (National Cash Registers)
Nectar Loyalty
Nexus International School, Singapore
NHS Hammersmith & Fulham Clinical Commissioning Group
NHS West London Clinical Commissioning Group
NHS Hospital Trusts: Royal Free, Guys & St Thomas', Barts, East London, North Middlesex, St Marys Paddington
North Somerset Schools Coaching Partnership
Novartis
Origin Housing
PMI (Philip Morris International)
Portsmouth University
Procter & Gamble
Relational Dynamics
Rocket Products
Royal Bank of Scotland
RR Donnelley
Sheffield Museums
Showtime TV, Dubai
Sky TV
Somerfield
Southampton City Council
Surrey University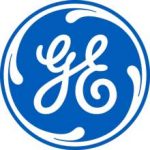 At Culture at Work we provide global coach training and leadership development programmes at all levels, including C-Suite, for organisations globally and in all main business languages. We can provide in-house courses by webinar, open coach training courses in London, ILM Endorsed, Level 5, Level 7 and Diploma coach training qualifications, manager-as-coach courses, plus general leadership development and team building programmes. Read our article "Creating a Coaching Culture" here.
If you are interested in bringing a coaching culture into your organisation,  click here for details of our in-house courses.
For details of our coaching workshops and presentations click here.
For details of coaching keynotes and conference speaking click here.
Find out how to develop a Coaching Culture Strategy for your organisation here.
For Train the Coach Trainer click here.
For leadership, team-building and C-Suite development programmes, click here.
We deliver in-house programmes worldwide and in all main business languages.
Download free coaching articles here.
For further information email us or call  020 7022 4923.