Helping people under pressure when cracks begin to show
Developed and delivered by Dr Rose Aghdami
Consulting and Coaching Psychologist
Resilience Specialist
Dr Rose Aghdami has developed this course in response to the  UK government initiative to encourage all companies to make Mental Health First Aid (MHFA) available for their workforce. The Health and Safety Executive (HSE) recently issued a recommendation to include 'mental health trained first aiders' as part of employers' first aid needs assessments.
To date over 15,000 organisations across the country have already trained staff in Mental Health First Aid, but that figure could rise substantially if the HSE's new guidance is adopted by employers. According to the regulator, 15.4 million working days are lost due to mental ill health every year, and with its updated guidance, there is now a need for employers across all sectors to understand how Mental Health First Aid training should be implemented in the workplace.
Early conversations, interventions, and referral to specialists when appropriate, all increase the likelihood of a good outcome for an employee with mental health issues. This insightful course trains mental health first aiders in spotting the triggers and signs that employees are struggling, conducting initial conversations, supporting them through the HELP action plan, and gives general advice on encouraging mental health and well-being in the workplace.
             
Mental Health First Aid is a two-day workshop covering the following areas:
How to spot triggers and early signs that employees may be struggling:
Early intervention helps to prevent escalation and increases the likelihood of a good outcome
By the time an individual goes off sick more harm is done

Raise your awareness of the most common mental health issues, including stress, anxiety and depression
Learn how to de-escalate psychological crises
How to have a conversation about mental ill health:

What do you say to an employee who you think may be struggling, without making things worse?
How do you respond if someone tells you they are struggling?
What do you say when you have advised someone the on next steps to address their mental health issues, but they don't take notice?
How do you talk to someone who is suicidal?
How to support employees with mental health issues:
What do you do to help a person when they first seek Mental Health First Aid?
Develop Mental Health First Aid skills
Learn how to implement the Mental Health First Aid action plan:
How bad is the situation? How much risk?
Empathise and empower
Listen without judgement
Provide reassurance, first aid strategies, options, information about resources
Consolidate your knowledge of the HELP action plan through practical exercises
How to encourage mental health and well-being in the workplace:
What does research tell us about what helps?
Self-care for mental health practitioners
About Dr Rose Aghdami
An expert in resilience, Dr. Rose has been helping people to change their lives in positive ways for over 25 years.  An experienced chartered psychologist, she strongly believes in 'applied psychology' – utilising the science of psychology to enable successful people to overcome challenges and leverage opportunities in focused, proven, practical ways. She has worked as an expert witness, providing medico-legal reports to the courts,  supervises the clinical work of trainee and qualified psychologists, was formerly Director of Psychology at Rehabilitation UK, and served as the resident psychologist for BBC Radio Oxford. The British Psychological Society recommends Rose as an expert psychologist for media interviews, and she has presented at national and international conferences.
To find out more about bringing this workshop into your organisation,  email us, or phone us on 020 7022 4923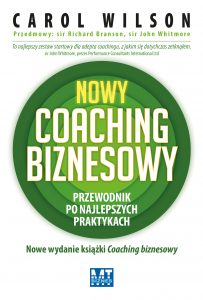 At Culture at Work we provide global coach training and leadership development programmes at all levels, including C-Suite, for organisations in 33 countries and in all main business languages. We can provide in-house courses through distance learning, open coach training courses in London, ILM Endorsed, Level 5, Level 7 and Diploma coach training qualifications, manager-as-coach courses, plus general leadership development and team building programmes. Read our article "Creating a Coaching Culture" here.
Develop a coaching culture in your own workplace
If you want to bring a coaching culture into your organisation,

click for details of the following training courses and workshops:
ILM Accredited Coaching and Mentoring  courses
Coaching and Mentoring workshops
Leading Without Formal Authority training
Unconscious Bias workshops
Mental Health First Aid workshops
Neuroscience in Emotional Intelligence workshops

Mindfulness workshops
Coaching Keynotes and Conference Speakers
Train the Coach Trainer
Coaching Supervision workshops
Open Performance Coach Training courses
Testimonials from our clients
We deliver in-house programmes worldwide and in all main business languages
Download free coaching articles here
 For further information email us or call  020 7022 4923.