Distance coach training, by webinar or phone, is an in-house approach for organisations where the managers to be trained are based in different locations. The courses have advantages over face-to-face training because there are more opportunities to practise and come back to a trainer session for review. Each topic is thoroughly embedded through demonstrations and practice before moving on to the next.
Distance coach training can be delivered in any format including solely by conference calls. All of the courses described on this website can be delivered by distance in this way.  The ILM qualifications are not affected and can be awarded where applicable.
Distance coach training sessions are usually up to two hours in length, with up to 12 participants on line, and delivered by one trainer. They consist of trainer demonstrations with a volunteer participant, discussions, presentations by the trainer and, towards the latter part of the course, demonstrations between participants. Like our face-to-face courses, they are highly practical and participative. The approach is very much a group coaching method, which engages and inspires participants to think for themselves and make the learning their own.
ILM Distance Coach Training for Managers
The face to face version of this course comprises five days over three to six months, including assessment and ILM accreditation. The distance coach training version comprises twelve sessions, each 1.5 – 2 hours in length, each undertaken at least one week apart, plus assessment by phone for ILM accreditation. In between each session, participants are paired to practise the skills in order to embed them. This practice can be undertaken either face-to-face, through visual digital media, or entirely by telephone.
Coaching and Mentoring Workshops
Our coaching and mentoring workshops are practical events which can last anything from one hour to three days. Whatever the length, participants will always take away at least one useful coaching technique which they can put into place in their own working environment immediately. All can be delivered by phone or webinar. As the maximum recommended length of our webinars is two hours, longer workshops will be broken down into two or more sessions. This can be a great advantage as it allows for practical assignments in between, to deepen and embed the skills. Possible topics include Introduction to Coaching, Coaching Supervision, Advanced Coaching Skills, such as Mindfulness, Clean Language, or Neuroscience in Coaching.
Leadership and Team Building events
Our trainers are adept at facilitating board meetings on line, and can conduct our signature Generative Thinking Meetings to create goals, resolve conflict, and enable managers to work as more cohesive teams.
Distance coach training and events can be combined with face-to-face training to provide a practical blended approach to learning, without taking managers away from their desks for long periods or undertaking long-distance travel.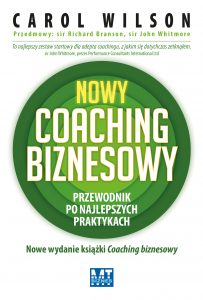 At Culture at Work we provide global coach training and leadership development programmes at all levels, including C-Suite, for organisations in 33 countries and in all main business languages. We can provide in-house courses through distance learning, open coach training courses in London, ILM Endorsed, Level 5, Level 7 and Diploma coach training qualifications, manager-as-coach courses, plus general leadership development and team building programmes. Read our article "Creating a Coaching Culture" here.
If you are interested in bringing a coaching culture into your organisation,  click here for details of our in-house courses.
For details of our coaching workshops and presentations click here.
For details of coaching keynotes and conference speaking click here.
Find out how to develop a Coaching Culture Strategy for your organisation here.
For Train the Coach Trainer click here.
We deliver in-house programmes worldwide and in all main business languages.
Download free coaching articles here.
For further information email us or call  020 7022 4923.