ILM Coach Training for Mentors and Managers
GE Healthcare is part of the American multinational conglomerate GE. It provides medical technologies and services for use in medical imaging procedures.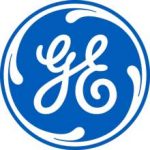 GE Healthcare wished to:
build a coaching culture
improve skills in providing feedback
improve team building and leadership skills
improve mentoring skills
enable managers to discover the value of leading in a coaching style
Solutions
We designed a programme based on our signature manager-as-coach training course comprising:
5 days of training over 2 months
Assessment and ILM accreditation
Paired participant practice face to face and by phone in between sessions.
60 page manual
Outcome
Since 2009 (initially with its subsidiary Finnamore) we have provided this and shorter programmes  to hundreds of managers in various locations including Dubai.
Some of the courses have included participants from the  MOE Foundation, a charity which supports young people who have had challenging lives. The mix of participants broadened the scope of the training and was found to be beneficial to all concerned.
"We have really valued the training provided by Culture at Work. People always enjoy the courses and say it is often the best training they have attended.   It really adds value to people's life – both work and personal." – Kirsty Duck, HR Manager, GE Healthcare
Culture at Work provides coach and mentor training worldwide
At Culture at Work we provide global coach training and leadership development programmes at all levels of seniority, including C-Suite, for organisations in all countries and in all main business languages. We can provide in-house courses by webinar, open accredited coach training courses in London, ILM Endorsed, Level 5, Level 7 and Diploma accredited coach training qualifications, manager-as-coach courses, plus general leadership development and team building programmes. Read our article "Creating a Coaching Culture" here.
Develop a coaching culture in your own workplace
If you want to bring a coaching culture into your organisation,

click for details of the following training courses and workshops:
ILM Accredited Coaching and Mentoring  courses
Coaching and Mentoring workshops
Leading Without Formal Authority training
Unconscious Bias workshops
Mental Health First Aid workshops
Neuroscience in Emotional Intelligence workshops

Mindfulness workshops
Coaching Keynotes and Conference Speakers
Train the Coach Trainer
Coaching Supervision workshops
Open Performance Coach Training courses
Testimonials from our clients
We deliver in-house programmes worldwide and in all main business languages
Download free coaching articles here
 For further information email us or call  020 7022 4923.