In 2005, faced with the challenge of budgetary restrictions, but also passionate about the benefits of coaching, Head of Learning & Development at Kent County Council,  Coral Ingleton, devised a plan for developing a coaching culture throughout the organisation at minimal cost. Starting with Kent Fire and Police, she partnered other local organisations and provided coach training courses for them. At the last count the network, now known The South East Coaching and Mentoring Network, and headed by Serena Cunningham, comprised 16 organisations, over 200 members and is still expanding.
We were asked:
To provide coach training and Continuing Professional Development for all members of the South East Coaching & Mentoring Network.
To advise on developing a coaching culture within Kent County Council and its associated organisations.
Solutions
Five days of coaching skills training spread over five months.
Participants are paired to practise face to face and by phone in between sessions.
Participants are set practical assignments to carry out in the workplace and reading assignments.
A 40 page student manual accompanies the course.
Assessment on Day 5 and delivery of related criteria results in ILM certification
Outcome
Since the programme began, we have provided over 30 five day courses to the South East Coaching & Mentoring Network, giving managers across the network the opportunity to incorporate coaching skills into their leadership styles, offer internal coaching and mentoring, and to help in developing a coaching culture throughout their own organisations. As a result, the Network has a large and growing team of qualified and experienced coaches who are able act as external coaches across the network. Some have attended further workshops to deepen their skills. Click to read the case histories of their advanced coach training and coaching supervision training.
Feedback from participants:
"I valued the practical coaching sessions, demonstrations from James, comprehensive reference materials and mixing with other people in the group. I will use the new knowledge in coaching sessions back at work and build it into sessions for coaches in our Coaching Academy. This has put a whole other angle on coaching for me – like finding the missing part in a jigsaw! Thank you." – Carol Bull, Organisational Development Consultant London Borough of Bexley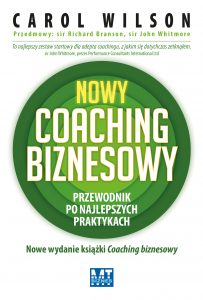 At Culture at Work we provide global coach training and leadership development programmes at all levels, including C-Suite, for organisations in 33 countries and in all main business languages. We can provide in-house courses by webinar, open coach training courses in London, ILM Endorsed, Level 5, Level 7 and Diploma coach training qualifications, manager-as-coach courses, plus general leadership development and team building programmes. Read our article "Creating a Coaching Culture" here.
If you are interested in bringing a coaching culture into your organisation,  click here for details of our in-house courses.
For details of our coaching workshops and presentations click here.
For details of coaching keynotes and conference speaking click here.
Find out how to develop a Coaching Culture Strategy for your organisation here.
For Train the Coach Trainer click here.
We deliver in-house programmes worldwide and in all main business languages.
Download free coaching articles here.