GE's subsidiary Finnamore introduced our accredited coach training to its executives to support their  ambition to foster a coaching culture. In 2013 Finnamore sent two of its executives, including the Managing Partner, John Deverill, on a programmes we deliver for the charity MOE Foundation. He found the wider experience of working with people from  varied backgrounds to be invaluable and suggested that some MOE participants could join the next GE accredited coach training programme.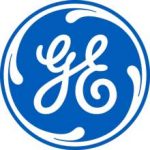 Solutions
Nine MOE participants joined twelve managers from GE and Finnamore, with MOE supplying two additional trainers to assist our Head of Training, James Wright, in delivering an ILM accredited coach training course. The programme ran for five days spread over several months, with practice assignments in between.
Outcome
Both the corporate and the MOE participants found it beneficial to work with people from a wider remit than usual and the two assistant trainers gained experience of delivering coach training in a corporate environment.
Since 2010 we have regularly delivered ILM accredited coach training courses for GE executives in the UK and abroad.
Feedback
"Not only was this process extremely valuable for me and my colleagues who attended, it was also of value in building organisational strength in the longer term. We are committed to building an inclusive culture of coaching and mentoring amongst our senior leaders, and this training helped us to progress towards this ambition in an inclusive way" – John Deverill, Managing Partner, GE Healthcare Finnamore
"A 10/10. This is the most important four days of training I've had in a very long time. This transforms me." – Michelle Russell, GE Healthcare
"I very much look forward to the further few training days.  I am sure I am going to come away with lots of knowledge"
"Really enjoyed the course.  Well structured, engaging and thought provoking"
"Really good training.  Good fun and feeling more confident about coaching"
"I have enjoyed this and got much more out of this than I was expecting"
"A great experience – I look forward to the next session"
"Excellent course.  I am very excited about this journey and what I am learning"

Culture at Work providing Accredited Coach Training Worldwide
At Culture at Work we provide global coach training and leadership development programmes at all levels of seniority, including C-Suite, for organisations in all countries and in all main business languages. We can provide in-house courses by webinar, open accredited coach training courses in London, ILM Endorsed, Level 5, Level 7 and Diploma accredited coach training qualifications, manager-as-coach courses, plus general leadership development and team building programmes. Read our article "Creating a Coaching Culture" here.
If you are interested in bringing accredited coach training into your organisation,  click here for details of our in-house courses.
For details of our coaching workshops and presentations click here.
For details of coaching keynotes and conference speaking click here.
Find out how to develop a Coaching Culture Strategy for your organisation here.
For Train the Coach Trainer click here.
To become a coach on an open course click here.
We deliver in-house programmes worldwide and in all main business languages.
Download free coaching articles here.
For further information email us or call  020 7022 4923.