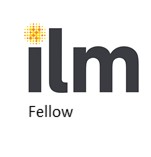 Carol Wilson has authored two books, contributed to five others, and published over 60 articles about coaching at work, coaching culture strategy, coaching techniques, coach training, and David Grove's Clean Language & Emergent Knowledge. A recognised authority in coaching, and a Fellow of the ILM, the Association for Coaching and the Professional Speaking Association, Carol has presented papers and spoken at conferences all over the world about coaching at work and coaching related topics.
"Performance Coaching: a Complete Guide to Best Practice Coaching and Training" has been translated into Polish, Italian and Bahasa Indonesian.
"The Life and Work of David Grove: Clean Language & Emergent Knowledge" is now available.
The article "Developing a Coaching Culture", which outlines a comprehensive strategy for a coaching culture at work, was nominated for an Emerald Literati Award.